What Does Giclée mean?

Giclée (pronounced "zhee-clay") is an invented name (i.e. a neologism) for the process of making fine art prints from a digital source using ink-jet printing. The word "giclée" is derived from the French language word "le gicleur" meaning "nozzle", or more specifically "gicler" meaning "to squirt, spurt, or spray". It was coined in 1991 by Jack Duganne, a printmaker working in the field, to represent any inkjet-based digital print used as fine art. The intent of that name was to distinguish commonly known industrial "Iris proofs" from the type of fine art prints artists were producing on those same types of printers. The name was originally applied to fine art prints created on Iris printers in a process invented in the early 1990s but has since come to mean any high quality ink-jet print and is often used in galleries and print shops to denote such prints.

Information cited from Wikipedia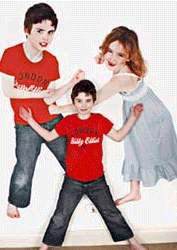 REVIVA - The Wallpaper Revolution!
Now print wallpaper, cutout figures, backlits and trade show signage with a normal wide format printer.
New Revivawall is a permanent yet removeable self-adhesive woven fabric, prints with bright colors and is water-resistant, opens up new business opportunities for wide format owners.
Order Now!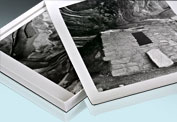 Now the darkroom is really dead.
Announcing Moab's Fabulous Colorado Fibre Gloss

Read More