Specials

24" wide Canon iPF6300 - 30% Discount!



30% Discounted Buy Price. Lowest TCO in Australia.

Offer Date: 1st March 2011 until stocks last.

24 inch roll width
New 12 Color Pigment Printer
Lucia EX Ink Set
Unprecedented pigment color gamut
90ml x 12 cartridges of startup Ink
12 Months Warranty
No Matt to Photo Black ink change required
Stand is included



Call Giclée Media Supplies today on 1300-442533

Quantity Break Pricing


Discounted Pricing for Media, Stretcher Bars & Ink

Offer Date: Ongoing

Everyday qty break discounted prices on volume purchases. Call to discuss your requirements. For example, 5 or 10 roll media purchases, 3 or 14 stretcher bar long length bundles, full sets of inks and much more.

Call Giclée Media Supplies today on 1300-442533 to discuss.

Graveyard Media Specials

Click here for Graveyard Specials

Offer Date: Ongoing

Graveyard specials are where you can pickup superseded, overstocked or non standard products at discounted prices. These products maybe a discontinued line or left overs from conversions. Please note: No refunds or exchanges for graveyard specials.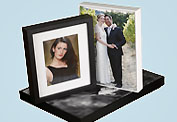 Do It Yourself Photo & Canvas Mounting
InkjetPRO iBlock is an image mounting system for canvas or photo paper that does not require stretching or traditional framing. Photographers, labs and framers can mount their own images in minutes.

Read More

Now you can mount your images in modern acrylic frames in minutes.
Read More